EDIT MAIN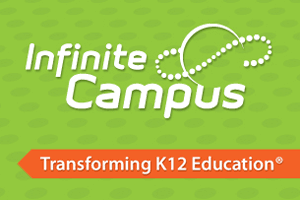 Infinite Campus Parent Portal is a great tool for parents to utilize to stay up to date on grades, attendance and cafeteria balances. If you do not have access to Parent Portal, and would like to have it, please contact Nanette Varnadoe at (740) 984-2342.
Check out some tutorial videos on how to use some frequent features on Infinite Campus/ Parent Portal.
How to add lunch money on your child's account
How to pay my child's school fees
If you have questions concerning counseling services, mental health concerns or testing, please contact our School Psychologist, Angela Ferrell at angela.ferrell@wolfcreeklocal.org or by phone at (740) 984-2342.
For additional counseling services, you may also contact our School Guidance Counselor, Nanette Varnadoe at nanette.varnadoe@wolfcreeklocal.org or by phone at (740) 984-2342. Mrs. Varnadoe counsels students, is the adviser to the Stop Bullying Now Club and also deals with questions regarding Infinite Campus